HAIHUA LW-15 Film-formation Additive (Liquid)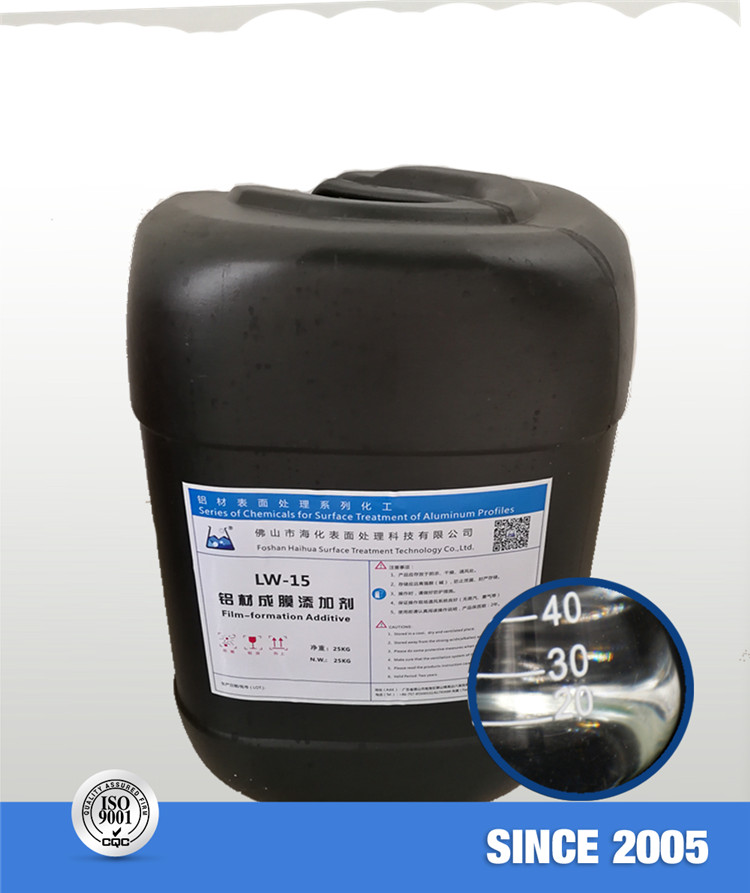 Product Introduction
LW-15 is a kind of brownish liquid which can form a bright yellowish film on the surface of aluminum and aluminum alloy. This film has excellent corrosion resistance and good adhesion with coating and plastic coating.
Bath Make-up:
Name
Quantity
Unit
LW-15
20
g/L
should apply special additive for new bath make-up
Water
Balance
Operating Conditions:
Name
Quantity
Unit
LW-15
15-40
g/L
PH

1.9-2.4

F-

0.25-0.7

g/L
Temperature
20-30
℃
Time
Depends on the depth of color
Solution Maintenance:
1、Adjust PH with nitric acid.
2、Replenish

the

LW-15

according to the analytical result of solution.

3、Avoid mixing with other solution.
4、It is inevitable to bring in some insoluble substances such as mechanical debris and dust in the production process, so the bath solution should be filtered and cleaned up in time.
Packaging and Storage:
Package: Plastic barrel (25kg/barrel)
Storage: Suggested to store in cool, dry and well ventilated place; away from fire and heat source.