HAIHUA LW-24 Nickel-free Cold Sealing Additive (Solid)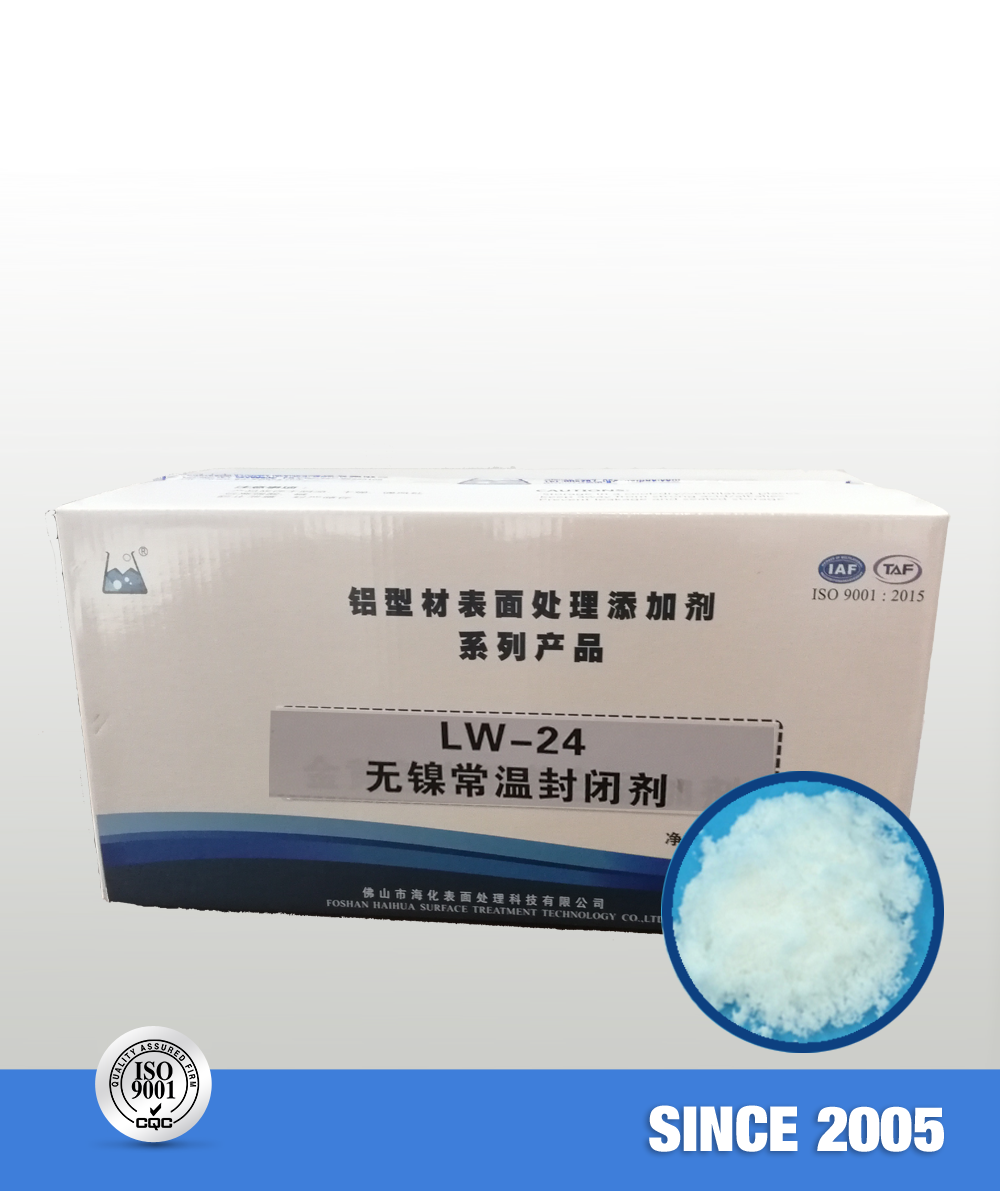 Product Introduction
LW-24 is a white solid powder which has stable sealing quality as well as the following characteristics:
1. The solution has excellent resistance to impurities.
2. Wider operating range: temperature can be 20-35℃; Easy to operate: the solution is of good buffering capacity to acid and alkali, and no need to adjust the PH frequently.
3. Fast sealing speed.
Bath Make-up:
Name
Quantity
Unit
LW-24
5
g/L
Deionized Water
Balance
Operating Conditions:
Name
Quantity
Unit
LW-24
5-10
g/L
Temperature
20-35
℃
PH
4.0-5.0
Solution Maintenance:
1.For reducing pollution of the solution, aluminum profiles should be cleaned thoroughly before sealing step. The PH of rinsing bath should not be lower than 4.0.
2.Analyze the concentration of LW-24 and PH of the solution everyday. Control the PH between 4.0-5.0. If PH does not meet the technical requirement, adjust with dilute acetic acid .
Packaging and Storage:
Package: Carton (30kg/ carton), plastic woven bag (25kg/bag)
Storage: Suggested to store in cool, dry and well ventilated place; away from fire and heat source.